Adidas has introduced miCoach SMART RUN – the most advanced and intuitive wrist based running device in the market. Available for Rs. 24, 999, the device lets runners of all abilities to track their runs using GPS mapping, monitor their heart rate off their wrist, listen to their favorite music and get real-time coaching.

There are no cables, straps and additional sensors with this unique all-in-one device; SMART RUN uses optical technology to track your heart rate from your wrist. An in-built accelerometer counts every step so you can monitor your stride rate. GPS tracks your speed, distance and logs your route and, a MP3 player with Bluetooth® wireless audio delivers music and audible coaching guidance, delightfully solving those problems of flailing headphone cables and music players.

The watch is exclusively available at: shop.adidas.co.in, https://shop.adidas.co.in/adidas/#product/G76792_smartrun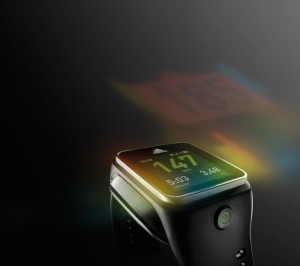 Interval (or zone) training is the best way to improve strength, speed and endurance. The miCoach system is founded on this concept with 4 colored zones – blue, green, yellow and red – SMART RUN uses these to coach you throughout your workout. Guidance comes in various forms including vibration, through the 1.45" color touch screen display and, if you are using a Bluetooth headset, the coach will politely interrupt your music to tell you to speed up or slow down.

Many runners fail to get the most out of their current running watches. Building training plans, transferring workouts and personalizing display information is cumbersome with these devices, but with SMART RUN we change this. It is fully integrated with the web platform, so training plans, completed workouts and settings are synced seamlessly over WLAN.  No cables. No dongles. No hassle!

Smart training is not just about intervals though. You will need to combine cardio with strength and flexibility to get the results you want and SMART RUN excels here too. More than 400 anatomically correct animations combine to make hundreds of workouts and plans. The animations play right on the watch helping to guide you correctly through each repetition and circuit.

Terrence Mahon, Lead Endurance Coach, UK Athletics Federation comments: "The completeness and simplicity of Smart Run is astounding! The visual and audible guidance for interval training is a leap forwards from any other watch available."

"Another aspect that is often overlooked by runners is how important strength and flexibility workouts are in realizing performance gain and reducing injuries. To have this guidance on the watch too is truly groundbreaking."
The miCoach SMART RUN is the latest innovation to help athletes track their performance, learn and improve.