Running is probably the simplest and easiest form of exercise. You just need a shoe and a road to make it count. Running used to be this simple but not anymore, with the advancement of GPS technology enabling your smartphones to calculate how much you run and whole bunch of wearable getting launched in the market everyday. Now its no more about just running, but its more about running better and improving the time and distance with each run. While we are already using best of shoes, apps, smartwatches, fitness bands to help ourselves improve, why not also focus on a part of your attire which we all readily ignore but could help us improve? Having a good pair of socks which also acts as a compression socks can further boost your run.  Lets see how compression socks can help in running. 
We all understand the importance of good blood circulation while we are working out. As the intensity of workout increases, the body requires more oxygen to perform and hence a smooth blood circulation helps. Studies state that compression clothing increases the blood circulation and thus oxygen delivery for improved sport performance and can make sure that you are healthy down to your little toes.
We came across Mustang Socks, one of the leading manufacturers, distributors and retailers of Socks and Accessories in India. They have come up with Frankle grip socks for all the fitness freaks, runners and athletes as wearing a comfortable pair of socks is something we all need while running and working out.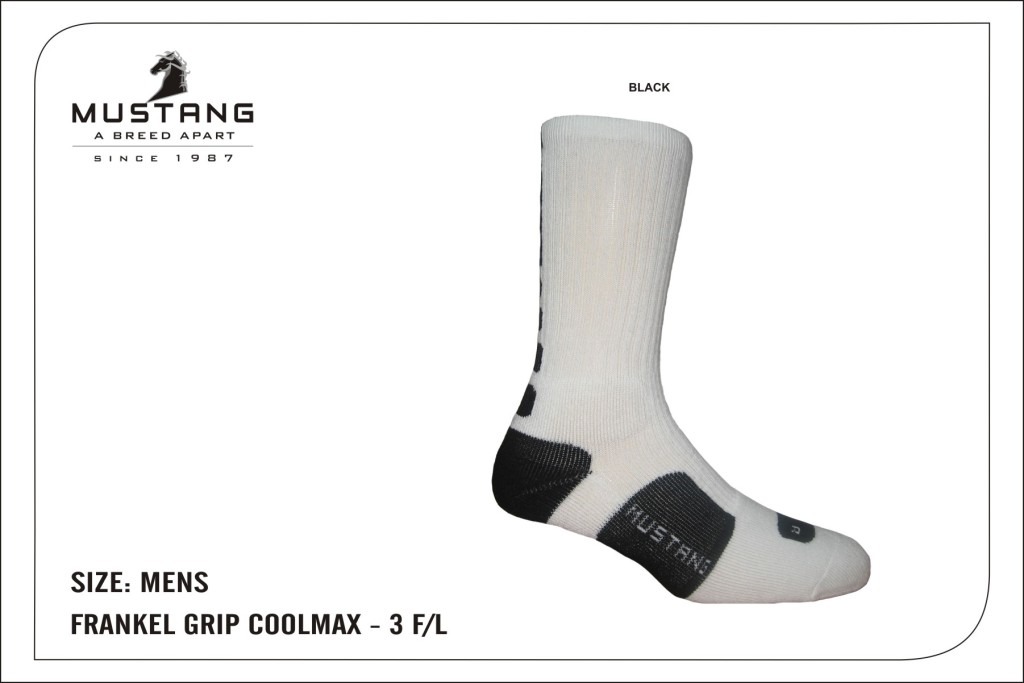 The company claims that new Frankle Grip range offers complete compression at the foot, ankle and calf for better blood circulation. With an extra firm grip so socks don't bunch up at the ankle and toe or don't slip off during strenuous activities, extra padding at the toes also ensures that you don't have to suffer any painful friction. The real beauty of these socks, however, is that they are made from COOLMAX yarn. Made from a special yarn, these socks features fibres with engineered cross section enabling moisture to reach the fabrics outer surface where it evaporates quickly. This method makes sure that the sweat is absorbed and kept away from your body – keeping you cool and dry.
These socks can be perfect for working out in the summer or rain when your workout requires you to put your best foot forward.
Happy running!