One of the key motives to buy fitness trackers is not only to read & analyse data of you daily activities but to also utilize the data to motivate self in continuing the workout regime regularly.
But according to researchers at Brunel University London, wearing a Fitbit for two months left teenagers feeling demotivated about physical activity instead of encouraging them to do more.
The study titled "The Motivational Impact of Wearable Healthy Lifestyle Technologies: A Self-determination Perspective on Fitbits With Adolescents", considered the fact that numbers of youngsters were not meeting physical activity guidelines. The aim of the study was to explore whether wearable healthy lifestyle technologies impacted on adolescents' (13- to 14-year-olds) motivation for physical activity. 
The study tracked 84 adolescents (44 girls, 40 boys) from 6 physical education classes. They were given a Fitbit to wear for 8 weeks and completed pre-/posttest questionnaires that assessed motivational levels and psychological need satisfaction. They were also engaged in focus group interviews after wearing the Fitbit for 8 weeks.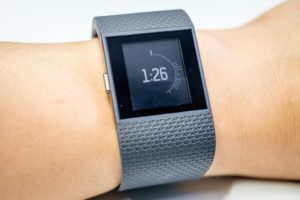 The data findings identified significant reductions in need satisfaction and motivation after 8 weeks. Although initially, it encouraged more activity in the first few weeks but later their movement levels declined.
Dr Charlotte Kerner, one of the lead researchers, told Telegraph,"They strived to achieve it but would often fall short, that made them feel really bad about themselves and put them off exercise. There wasn't a desire for our participants to be more active for themselves and their own goals, or for fun, it was simply because they wanted to beat their mates".