Worried about accumulating all the calories this Diwali? Now let this Diwali be the fittest Diwali for you with 'mymo'. Tupelo Corporation, the Dubai-based health and Wellness Company has recently introduced mymo in India, an activity tracker which pays to be active . mymo is a clip on device , the size of a coin, which can track a user's steps, distance traveled and calories burnt, wirelessly on an iPhone or Android devices and motivate users to achieve their fitness goals . With 12-month device and rewards packages starting at just 3,999 INR, users can track their movements and earn 'mymiles' to be converted  in to practical rewards like talk time, groceries, airline miles and even international vacations. mymo rewards users simply for being active!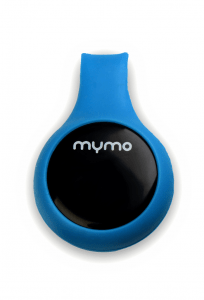 Tupelo has added another incentive through its Go4Gold campaign for this Festive season. The company is offering a gram of gold to the most active users of mymo. This will be decided on the basis of 'mymiles'. The campaign starts on 1 October 2014and will run for the next three months. The winners will be announced on the 1 January 2015. The top 100 users with most mymiles onJanuary 1, 2015 will receive a gram of real gold. 
More information on mymo and the Go4Gold initiative, visit www.TupeloLife.com.