The English long-distance runner is a three-time winner of the London Marathon, three-time New York Marathon champion, and won the Chicago Marathon in 2002
The world famous personality has confirmed to be Event Ambassador at the Airtel Delhi Half Marathon 2014, which will be flagged off from the capital's Jawaharlal Nehru Stadium on November 23rd. 40-year-old Paula Radcliffe is a woman of steel, a six-time world champion, and a seven-time big-city marathon winner. She is the master of the ultimate distance race, the marathon.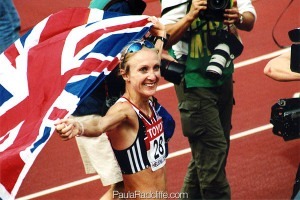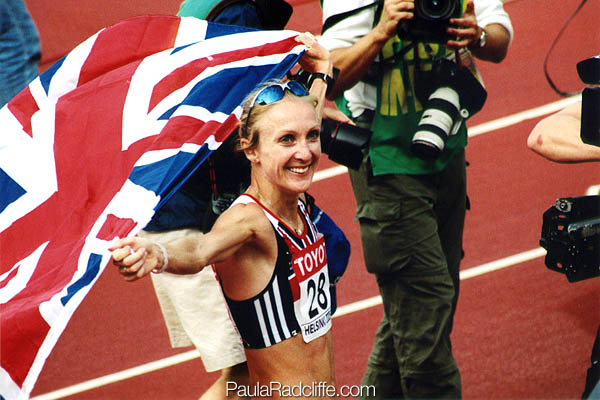 Speaking about visiting India, Radcliffe said, "The Airtel Delhi Half Marathon is an outstanding platform for people to celebrate their common passion for running. I am pleased to be associated with the 2014 edition as Event Ambassador, and journey to a country that is continuing to witness such a marvellous running revolution." 
Despite suffering from exercise induced asthma Radcliffe took up running at the age of seven. Her inspiration to become an athlete came as a 10-year-old, watching Ingrid Kristiansen run in the London Marathon. She went on to become a world famous running sensation and current women's world record holder in the marathon with her time of 2:15:25 hours. Her record, achieved at the London Marathon of 2003, remains unbroken after 11 years.
Radcliffe, a three-time winner of the London Marathon, three-time New York Marathon champion, and winner of the 2002 Chicago Marathon will spend time meeting members of India's growing running community and women runners in particular, who will benefit enormously from the star's advice and presence. 
Some of the other luminaries who have been event ambassadors in the past include names like Donovan Bailey, Richard Hadlee, Allan Border, Jackie-Joyner Kersee, Daley Thompson, Catherine Freeman and David Rudisha. 
Radcliffe is also a former world champion in the marathon, half marathon and cross-country. She has also been European champion over 10,000 metres and in cross-country. On the track, the Cheshire native won the 10,000 metres silver medal at the 1999 World Championships and was the 2002 Commonwealth champion at 5000 metres. She has represented Great Britain at the Olympics four times consecutively. Her running has earned her a number of accolades including the BBC Sports Personality of the Year, Laureus World Comeback of the Year, IAAF World Athlete of the Year, AIMS World Athlete of the Year (three times) and a Member of the Order of the British Empire (MBE). She has also been nominated for World Sportswoman of the year on several occasions. In 2010, she was inducted into the England Athletics Hall of Fame.