Samsung, the global smartphone market leader, recently on-boarded Mobiefit from India to power digital fitness training programs on its S-Health platform. This makes Mobiefit the first Indian mfitness company to become an official content provider for the Samsung.
"We've currently rolled out our immensely popular 'Ultimate Fat Loss' program with Thakur Anoop Singh as the trainer. A 1-week schedule is currently available to S-Health users worldwide, where they'll also have the option to subscribe to the complete 3-month program on the mobiefit BODY app. We hope to roll out our other programs on the platform soon", says Sushant Chavan, Venture Head at Mobiefit.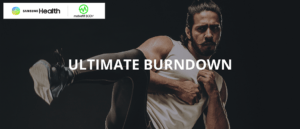 Pioneered for India by Mobiefit, the DIY digital fitness training programs are focused on equipment-free workouts that users can do anywhere, at any time. Users across the world can subscribe to these programs, centered around running, walking and bodyweight exercises, from the mobiefit apps.
"We're honored to partner with Samsung as it reaffirms our belief in enabling users to pursue fitness on their own terms at their own convenience through technology", added actress and avid fitness enthusiast Gul Panag, who is also a  co-founder at Mobiefit.
Mobiefit apps have been downloaded by over a million users around the world, while their structured training programs help more than 40,000 people transform themselves every month. Mobiefit was born at Prototyze, the Goa-based venture-builder. Prototyze has already five ventures that have collectively raised over $12 million in investment. These include digital lending company Seynse, transportation technology company TempoGo, Cloud-design studio for workplace decor Decotarium, and the mTraining SaaS platform HandyTrain.