Its that time of the year again when we relish the festivities by presenting gifts to the loved ones to spread the joy. As the generation gets more health conscious, they are looking at newer ways to enjoy the festival without indulging in unhealthy eating habits and staying fit at the same time. Diet & sugarfree sweets have replaced the traditional sweets already and people are also exploring healthier or rather 'Fit' gifting options to give to the loved ones!
Fitbit is offering this Diwali a range of options for gifting to help you keep a check on all the festive weight gain.  What's more? They are offering an exciting discount on the below-mentioned products. So, ditch the traditional sweets and give your loved ones the Gift of Fit.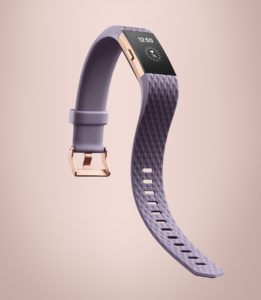 Sweets, lights and gifts- Diwali doesn't get better than this? Well it does, get hold of the new Fitbit Charge 2 to keep track those festive calories. Make every beat count with Fitbit Charge 2—the all-new heart rate and fitness wristband. Maximize workouts with PurePulse heart rate, multi-sport modes and Connected GPS. Track all-day activity, exercise and sleep. And make the most of your routine with smartphone notifications, reminders to Move and guided breathing sessions.
Actual Price- INR 14,999
Special Festive Price – INR 10,490
Fitbit AltaHR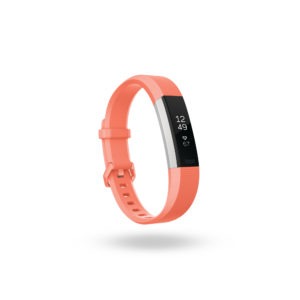 This slimmest #MithaiiMonitor- Fitbit Alta HR is the perfect option for the stylish you. Fitbit, the leader in connected health and fitness market, introduced Fitbit Alta HR™ and new advances in sleep tracking, giving you actionable insights and guidance in the Fitbit® app to make more informed decisions about your health and stay motivated to reach your wellness goals in style. Fitbit Alta HR is the world's slimmest fitness wristband with continuous heart rate tracking combining the benefits of PurePulse heart rate technology, automatic exercise recognition, sleep tracking, up to seven days battery life and smart notifications in a versatile design. What's more? It is available in neutral and pop colors including fuchsia, coral, indigo, brown, and black among others to match your style quotient.
Actual Price- INR 14,999
Special Festive Price – INR 10,499
Fitbit Blaze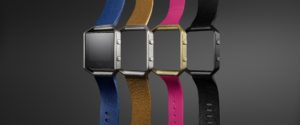 Gift your loved ones this stylish Fitbit blaze available in gun metal, brown, black and blue for them to monitor his/her heart rate, calories burned, steps counted and more. Fitbit's most motivating and smartest fitness tracker – the Fitbit Blaze puts the emphasis on next generation health and fitness features first and foremost, such as PurePulse® continuous, wrist-based heart rate tracking; SmartTrack™ automatic exercise recognition; automatic sleep tracking; and FitStar™ by Fitbit on-screen workouts. Curated to fit your life, Fitbit Blaze includes the smart notifications that matter most, like call, text and calendar alerts, so you can stay connected to what's important. It also has a long battery life that lasts up to 5 days, allowing you to keep up with your life, day and night.
Price- INR 19,999
Special Festive Price – INR 13,999