Fuelled Nutrition has announced its first-ever microwavable protein bars that can be used as an ingredient in a dessert or can be used as a part of a cereal bowl. They can be microwaved and can be eaten instantly without any guilt and it's specifically because of all their low-calorie and high-protein content. Each bar consists of 15 gms of protein and helps one get closer to their fitness goal no matter what their goal is.
The flavor options are a dessert in their own sense. From Death By Chocolate to Espresso Brownie to Chocolate Chip Cookie, you wouldn't want to miss out on either of them. The flavors have been specifically developed to make those cravings go away without having to indulge in unhealthy options.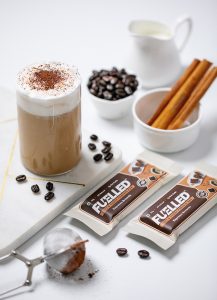 About Fuelled Nutrition: A one stop shop to indulge into the yummiest yet the healthiest alternative to desserts in the form of protein bars. "Let's help people become the best version of themselves and lead better lives", is what Fuelled's mission stands upon. It not only focuses on the long term result but rather the process of transformation. Fitness is a never ending journey and as the brand's tagline says "Never Done", there is more and more to it, every single day. A sense of fulfillment, a sense of calm and positivity for your mental and physical fitness drives Fuelled to build up a community of people that support each other.