Nike has now unveild Breaking2, an innovation moonshot designed to unlock human potential.
Like all daring dreams, Breaking2 has an audacious goal: Enable a sub two-hour marathon time. 
Many consider this feat impossible. It requires reducing the current men's world record time of 2:02:57 by three percent. However, that challenge is exactly what drives Nike; the impossible is an opportunity to envision the future of sport.
To help achieve a sub two-hour marathon, Nike is working with a diverse team of leaders across several fields of science and sport with a holistic approach to athletes, product, training, nutrition and environment.
Breaking2 provides an opportunity to explore whether the impossible is within reach. It is the ultimate embodiment of Nike's mission: To bring inspiration and innovation to every athlete on the planet.
In 1954, Sir Roger Bannister ran the first four-minute mile. Bannister didn't just break a record; he redefined what athletes were capable of and inspired confidence in others to do the same.
This great story reminds us that inspiration — complete belief in an impossible goal — is at the core of human potential. After all, as Bill Bowerman, Nike's co-founder and legendary track coach, once said, "The real purpose of running isn't to win a race, it's to test the limits of the human heart."
At its core, Breaking2 is about more than a marathon.
Attempting to break the sub two-hour marathon challenges the perception of what is possible in sport, resets the expectations of product and enables Nike to gather incredible athlete insight. These lessons can be applied across everything Nike does, including products and services, to ultimately serve all runners. The only real failure would be to not attempt such an audacious goal.
Reaching a sub two-hour marathon requires shaving seven seconds off each of the 26.2 miles of the marathon. Even for the world's best runners this is a massive leap.
Nike spent significant time identifying three elite athletes who are perfectly equipped for (and bold enough to take on) the challenge.
Eliud Kipchoge of Kenya, Lelisa Desisa of Ethiopia and Zersenay Tadese of Eritrea are all lined up to attempt the impossible and run a sub two-hour marathon. These runners are not afraid of the unknown — they attack it.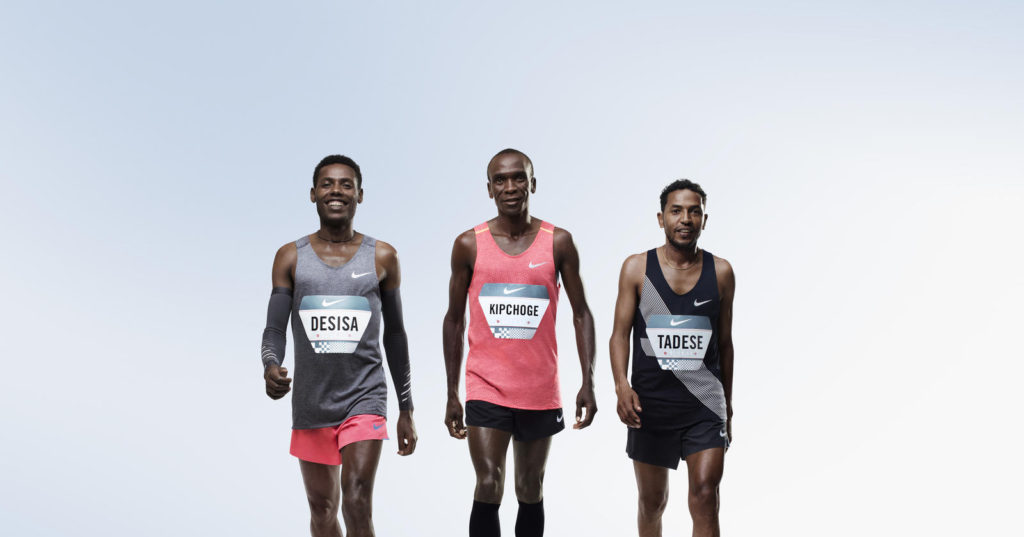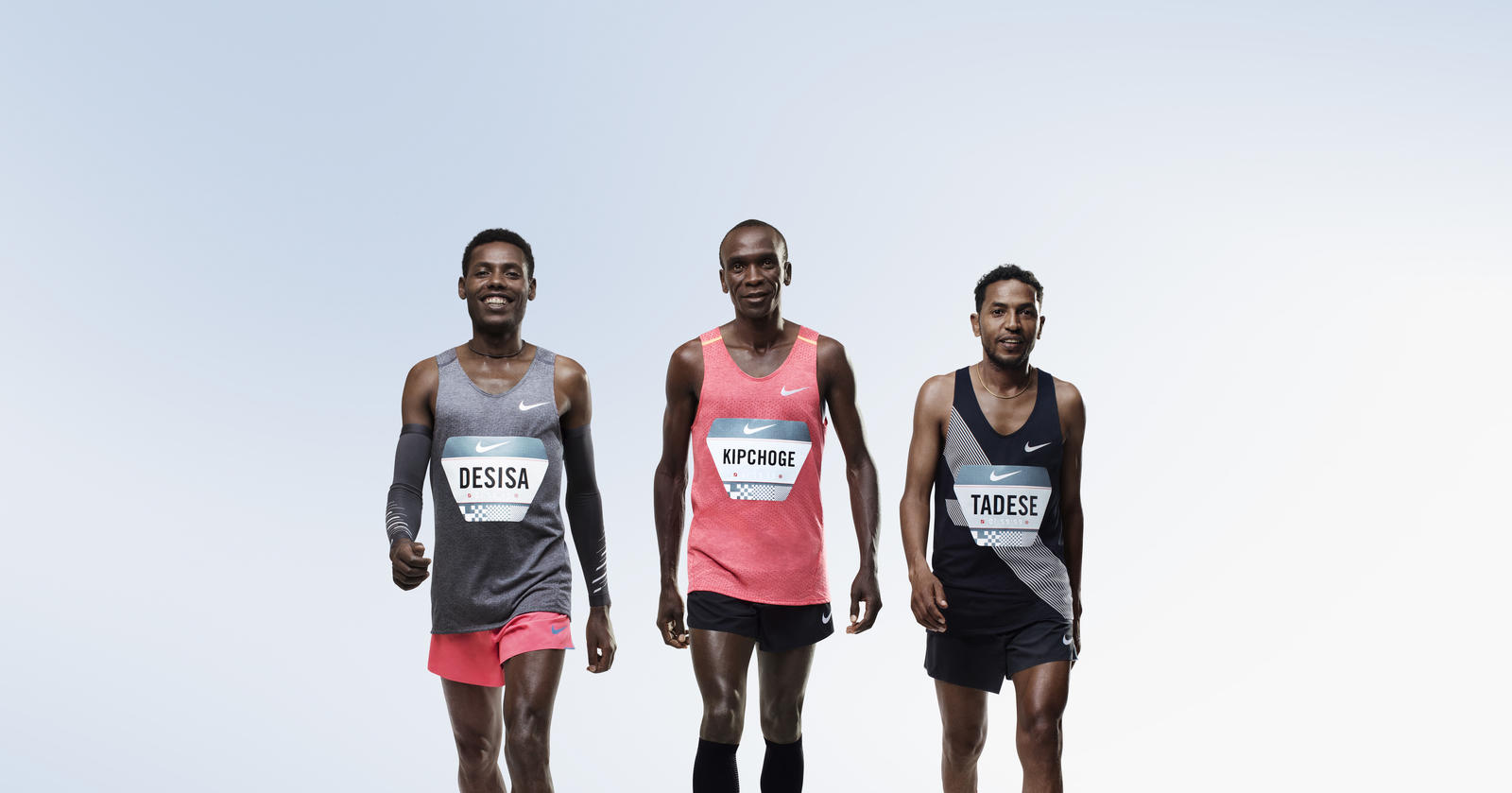 Nike is always looking for barriers to break and the idea of a sub two-hour marathon has come up many times.  Fueled by a long-standing passion for running, Nike began working on a footwear solution specific to the marathon in 2013. This effort ultimately transitioned a year later into a full-on commitment to breaking the two-hour marathon, precipitating the formation of the Breaking2 team. 
The Breaking2 team includes world-class experts across biomechanics, coaching, design, engineering, materials development, nutrition and sports psychology and physiology. Alignment of the group's diverse knowledge bases aims to unpack performance at the molecular level. In this, the team will obsess every detail of the Breaking2 attempt, from weather conditions to jerseys, enabling Eliud, Lelisa and Zersenay to maximize their potential.
To run the perfect race, the athletes require the most innovative product. This is a critical pillar of the Breaking2 attempt, and where Nike is able to deliver unrivaled performance benefits. After years of extensive research and development, Breaking2 will debut a system of groundbreaking innovation that has the potential to elevate every runner.
To go faster than ever, each second is optimized by careful consideration of course and conditions.
The date and location of the sub two-hour race attempt will be revealed next year.