ASICS, the Japanese Sportswear brand has introduced the FIT YUI collection at the ASICS Store Select City Walk, Saket, New Delhi. ASICS Tennis Athlete Karman Kaur Thandi was present to unveil the product.
Karman is the winner of the 23rd International Junior Tournament held in Germany, Thandi won $10k ITF doubles title at Kalaburgi. She was the winner of Grade 1 in Offenbach, Germany and WTA future star held in Singapore. She was the runner up for $10k ITF Women's tournament singles held in Indore and Thailand. Thandi was runner up in $10k ITF Gulbarga where she played doubles. She played for all the four major junior grand slams in 2016; US Open, French Open, Australian Open and Wimbledon. Also present at the event was Mr. Rajat Khurana, Director ASICS India.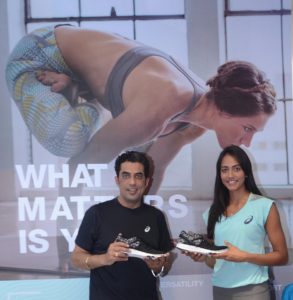 Speaking at the event Karman said, "It has been great to be associated with ASICS so far and I truly believe in the brand and love their products. The latest collection FIT YUI is a hardcore training product, uniquely designed to support women in their workout regime. I am positive that ASICS will always motivate me to keep moving forward."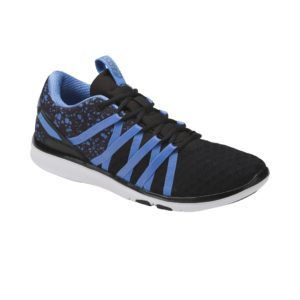 With FIT YUI, ASICS has introduced advanced technologies that work best when you put them to work:Designed for flex training, the FIT YUI uses advanced technologies and materials that adapt to the body's natural movements during training as they work to optimize individual workout results. Uniquely designed to support women's studio workouts, the FIT YUI's individual fit and flexibility provides total freedom of movement whilst delivering superior comfort, support and style.
Interlocking Elastic Bands from heel through mid-foot and integrated with the laces for a customized fit that keep the foot secures whilst free to move.
Flex Grooves built into key areas of the forefoot sole provide freedom and support to twist and turn in any direction.
GEL Cushioning improved cushioning for comfort and protection.
To join in or follow the 'What Matters is You' conversation online using the hashtag #WhatMattersIs from 2017 onwards.