Forrest Gump was very inspiring for all, irrespective if you were a runner or not. Who can forget Tom Hanks running non-stop and becoming a rage in the movie. Though not entirely dedicated to running, the movie surely epitomized long distance running. So much so that Barclay Oudersluys is now running Forrest Gump's route for Charity.
According to the Detroit Free Press, Barclay Oudersluys started the run on May 9 at the Santa Monica Yacht Harbor and Pier in California, and his goal is to reach the Marshall Point Lighthouse in Maine, covering a distance of 3200 miles.
He is supported by his friend Carly Lasagne who moves around in the van in which they sleep and brings food and drinks for Barclay. Currently he is running at an average of 30 miles per day.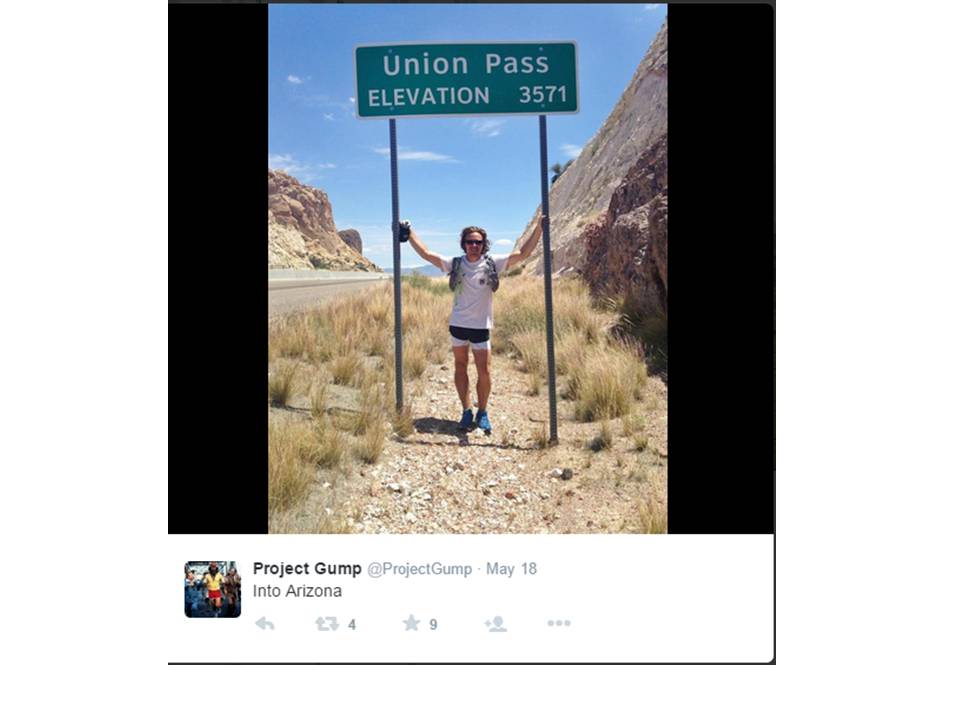 Barclay is running in the hope of raising funds for the Hall STEPS Foundation, which was started by Elite runners Ryan and Sarah Hall. According to their website, The Hall Steps Foundation aims to empower the running community to use the energy and resources that fuel runners' athletic achievements for social justice efforts.  They hope to tackle the structural causes of poverty such as chronic lack of access to basic entitlements including clean water, shelter and physical security.
As per the latest tweet from handle @projectgump, has has already completed 500 mile mark.
Barclay Oudersluys has already raised $3625 for the foundation as of May 27th, 2015. Forrest Gump fan is running and we hope that he is able to meet the charity target.
If you wish to support the charity, visit the website to make the donation: https://www.crowdrise.com/projectgump
Picture courtesy: https://twitter.com/projectgump?lang=en