In today's world, our sedentary lifestyle is one of the major factors impacting our health. Every second person is seen dealing with either immune, metabolic or mental health issues. Instead of choosing a healthy meal and opting for exercises, people generally tend to resort to medicines for a quick fix and to guard themselves against the symptoms.
However, over the last few years, there has been a change in this mentality and now people are gradually turning towards a healthy lifestyle. People have started putting great emphasis on their workout routine and diet. The fitness industry too has been modified to a great extent and has done away with the boring exercises and swapped it with some fresh fitness exercises. With about just two months left for the year 2018 to end, let us have a look at the top fitness trends that topped the charts of the fitness industry.
High-Intensity Interval Training (HIIT)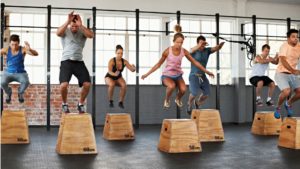 One of the biggest fitness trends for the year 2018 has been High-Intensity Interval Training also popularly known as HIIT. HIIT involves a round of intense workout followed by less intensive exercises and then repetition of the process. The best part of a HIIT is that it can be done is a short span of time without any equipment. This form of exercise boosts the metabolism, increases endurance, reduces body fat and tones the muscles.
Bodyweight training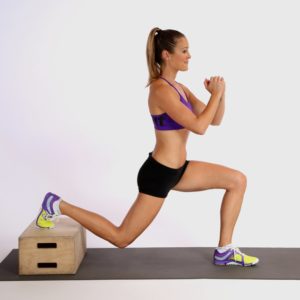 One of the best ways to keep yourself fit without spending on gym memberships and equipment is by opting for body training. Bodyweight training can be done anywhere and can be practiced anywhere, anytime. These exercises can also be modified easily and exercises like squats, push-ups, lunges, planks etc. can be made a part of the body weight training. These exercises help in strengthening the muscles using one's own bodyweight. Bodyweight training is a great way to improve cardiovascular health while strengthening the core.
Yoga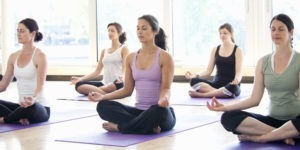 One of the most popular and ancient forms of exercises is Yoga. Over the few years, there has been a growing popularity of Yoga. Practicing Yoga improves one's spiritual, mental and physical efficiency. To be more precise, with Yoga one attains clarity of mind, and builds endurance and muscles. Moreover, Yoga is a great form of workout that improves one's flexibility and balance.
Tech that's Wearable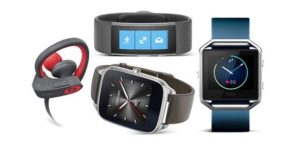 Among the top fitness trends of 2018, one of the trends that have gained immense popularity is wearable tech. Use of fitness bands, heart rate monitors, smart watches, activity trackers and smart eyeglasses have been the talk of the town in the year 2018. These wearables help you keep a track of your steps, calories burned, time spent on workout and sleeping time. Wearable tech has certainly taken fitness to the next level.
Group Training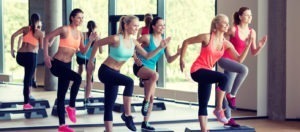 Working out alone might not be for everyone. This year, group training made working out fun. Group training is a term given to a workout of five or more people. These workout sessions are conducted by an instructor who motivates people to keep themselves fit. When attending group training sessions, people tend to push themselves as they do not want to lack in front of other people. Sweat it out with friends or make new people at these sessions and make the workout a fun activity.
So how many of these did you try this year to keep yourself active throughout the year?
Image Courtesy: Google