Aimed at offering Fitness and Personal Training certificate courses, MultiFit, one of India's fastest growing functional fitness brand today announced the launch of its exercise sciences training academy 'MESA' – MultiFit Exercise Sciences Academy.  MESA will be spearheaded by Sally Jones Kapoor a former Commonwealth Athlete and Co-Founder of MultiFit, and Chaitanya Velhal an Ironman, Ironman Coach and India's fastest ultra cyclist. 
Commenting on the launch, Sally Jones Kapoor, Co-Founder MESA and MultiFit, said: "While India has some of the most brilliant minds, when it comes to physical education and fitness training, i.e. exercise sciences, it has a lot of catching up to do with the rest of the world. One of the key reasons we realised was the distinct lack of a good 'Train the Trainer' program. MESA was initiated with the core objective of bridging this very gap, while ensuring a program that is at par with the best in the world."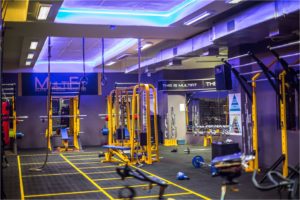 "While we will initially be introducing certified courses for Functional Training and Personal Training, we would over the course of time introduce more specialized sector specific specialized courses such as Sports specific Exercise Sciences programs. Another key feature of MESA would be that all the course structure will be renewed every year to reflect the latest developments and advancements in exercise sciences from around the world," added Chaitanya Velhal.
MESA will commence its first Functional Training course on 19th August 2017 and will involve two days of intensive sessions (theory and practical) with a total of 14 contact hours. Further on successful completion of the course Trainers would be awarded MESA's course completion certificate.
Check out the upcoming marathon near your city at India Marathon Calendar https://www.fatmarathoner.com/marathon-calendar/